Hormones and Reproduction of Vertebrates – Volume 5: Mammals
---
by David O. Norris, Kristin H. Lopez, Published: 2010, FileType: PDF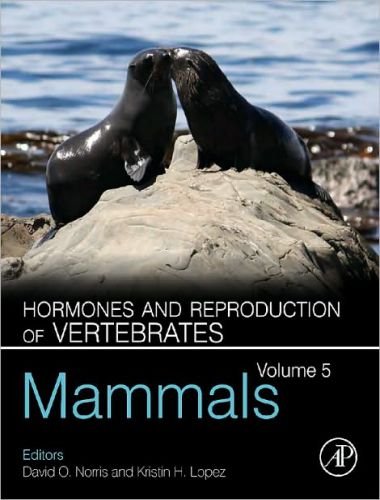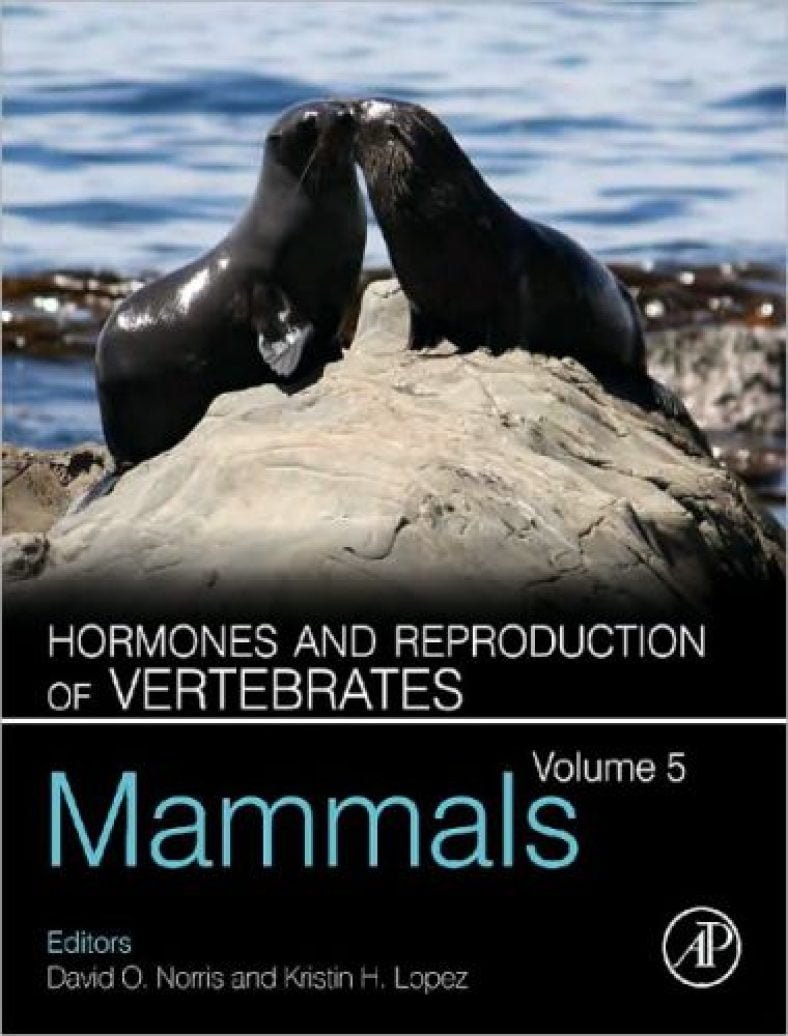 This series of volumes represents a comprehensive and integrated treatment of reproduction in vertebrates from fishes of all sorts through mammals. It is designed to provide a readable, coordinated description of reproductive basics in each group of vertebrates as well as an introduction to the latest trends in reproductive research and our understanding of reproductive events. Whereas each chapter and each volume is intended to stand alone as a review of that topic or vertebrate group, respectively, the volumes are prepared so as to provide a thorough topical treatment across the vertebrates. Terminology has been standardized across the volumes to reduce confusion where multiple names exist in the literature, and a comprehensive glossary of these terms and their alternative names is provided. *A complete, essential and up to date reference for research scientists working on vertebrate hormones and reproduction – and on animals as models in human reproductive research.
*Covers the endocrinology, neuroendocrinology, physiology, behaviour and anatomy of vertebrate reproduction.
*Structured coverage of the major themes for all five vertebrate groups allows a consistent treatment for all.
*Special chapters elaborate on features specific to individual vertebrate groups and to comparative aspects, similarities and differences between them.
An essential, one-stop reference for endocrinologists and those studying the biology and control of vertebrate reproductive biology in mammals. In this series of five volumes, we have selected authors with broad perspectives on reproductive endocrinology from a dozen countries. These authors are especially knowledgeable in their specific areas of interest and are familiar with both the historical aspects of their fields and the cutting edge of today's research. We have intentionally included many younger scientists in an effort to bring in fresh viewpoints.
Topics in each volume include sex determination, neuroendocrine regulation of the hypothalamus-pituitary-gonadal (HPG) axis, separate discussions of testicular and ovarian functions and control, stress and reproductive function, hormones and reproductive behaviors, and comparisons of reproductive patterns. Emphasis on the use of model species is balanced throughout the series with comparative treatments of reproductive cycles in major taxa.
Direct Link For Paid Membership: –
Direct Link For Free Membership: –
| | |
| --- | --- |
| Book Name:  | Hormones and Reproduction of Vertebrates – Volume 5: Mammals |
| File Size:  | 9.69 MB |
| File Format:  | PDF |
| Download Link:  | Click Here |
| Password: | PDFLibrary.Net (if Required) |