Hormones and Reproduction of Vertebrates – Volume 4: Birds
---
by David O. Norris, Kristin H. Lopez, Published: 2010, FileType: PDF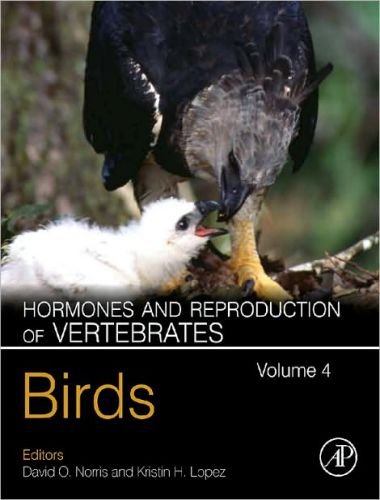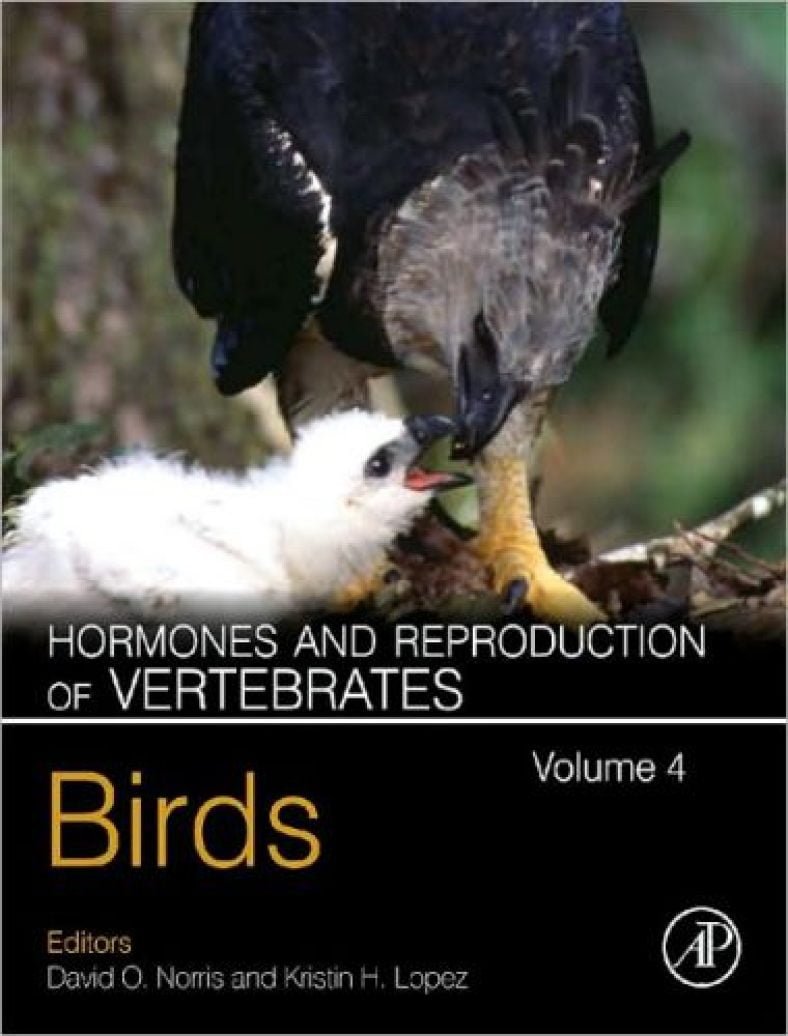 This series of volumes represents a comprehensive and integrated treatment of reproduction in vertebrates from fishes of all sorts through mammals. It is designed to provide a readable, coordinated description of reproductive basics in each group of vertebrates as well as an introduction to the latest trends in reproductive research and our understanding of reproductive events. Whereas each chapter and each volume is intended to stand alone as a review of that topic or vertebrate group, respectively, the volumes are prepared so as to provide a thorough topical treatment across the vertebrates.
Terminology has been standardized across the volumes to reduce confusion where multiple names exist in the literature, and a comprehensive glossary of these terms and their alternative names is provided. *A complete, essential and up to date reference for research scientists working on vertebrate hormones and reproduction – and on animals as models in human reproductive research.*Covers the endocrinology, neuroendocrinology, physiology, behaviour and anatomy of vertebrate reproduction.*Structured coverage of the major themes for all five vertebrate groups allows a consistent treatment for all.*Special chapters elaborate on features specific to individual vertebrate groups and to comparative aspects, similarities and differences between them.
Birds are unique among vertebrates in that they are highly adapted for flight in terms of their anatomy, physiology, and behavior. Further, they are possibly the most visible vertebrate species to humans in being strongly diurnal, often brightly colored, and extremely easy to observe in their natural habitats. Consequently, birds have been a favorite target for biologists interested in studying the relationships among hormones, natural environmental factors, and reproduction in wild vertebrates.
Distributed in a wide range of habitats globally, all birds are characterized physiologically by endothermy, internal fertilization, and obligate oviparity. Females produce relatively small numbers of large yolky eggs, and embryonic development generally requires elevated temperatures, provided by brooding. Thus, considerable parental care is involved in the successful reproduction of most bird species.
Direct Link For Paid Membership: –
Direct Link For Free Membership: –
| | |
| --- | --- |
| Book Name:  | Hormones and Reproduction of Vertebrates – Volume 4: Birds |
| File Size:  | 7 MB |
| File Format:  | PDF |
| Download Link:  | Click Here |
| Password: | PDFLibrary.Net (if Required) |