Hormones and Reproduction of Vertebrates – Vol 1: Fishes
---
By David O. Norris, Kristin H. Lopez, Published: 2010, FileType: PDF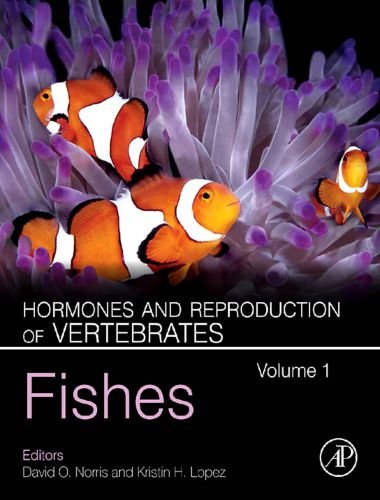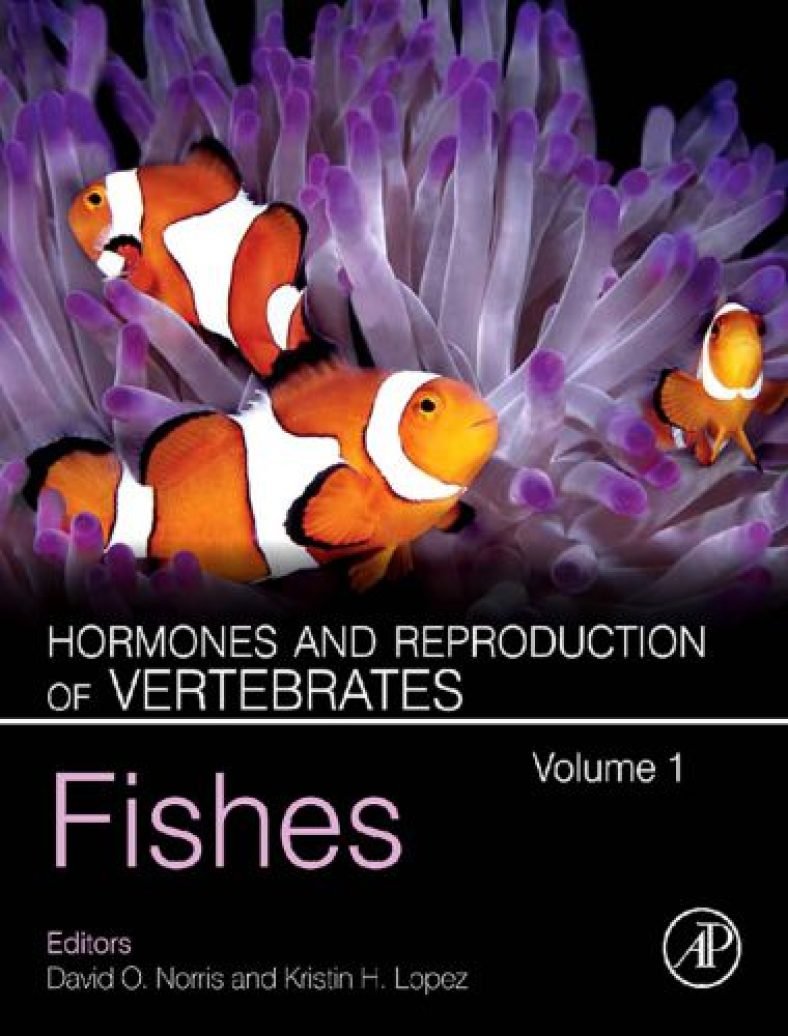 Fishes represent the most diverse and abundant para-phyletic category of vertebrates. They also have experienced the longest evolutionary history. The endocrine system of fishes is the prototype vertebrate system; it has undergone extensive evolution within the fishes and has provided the basic foundation for the reproductive endocrinology of all vertebrates. Additionally, fishes are of great economic importance for humans as they provide billions of tons of food annually.
Unfortunately, in spite of their seeming abundance, the numbers and diversity of fishes are decreasing in the face of persistent human impacts, not only because of their commercial uses but as a result of extensive chemical and thermal pollution of freshwater and marine habitats. Our understanding of fish reproductive endocrinology is basic not only to understanding the reproductive endocrinology of other vertebrates but also to the continued survival of fishes.
In this volume, we focus on the basic components of the reproductive endocrinology of fishes, setting the pattern we have followed in all subsequent volumes of this series.
We begin by looking at sex determination, neuroendocrine regulation of the hypothalamic-pituitary-gonadal axis, and basic aspects of ovarian and testicular function. Additional chapters deal with the roles of pheromones and stress, and the effects of thyroid function on reproduction of fishes, as well as the endocrine control of reproductive behaviors, including sex reversal, exhibited by certain teleosts. Ornamental Fishes and Aquatic Invertebrates: Self-Assessment Color Review 2nd Edition PDF
Special chapters deal with hormones during the reproductive cycles of agnathan fishes (lampreys, hagfishes), sarcopterygian fishes (lungfishes), and chondrichthyan fishes (sharks and their relatives). The teleost fishes, which represent the largest segment of living fishes by far, are also the best studied. Consequently, they are thoroughly covered throughout the basic chapters in this volume. The final chapter in this volume addresses the growing problem of disruption of the fish reproductive system by hormone mimics and antagonists, which are appearing in the aquatic environment as a consequence of widespread chemical pollution and hence are capable of reducing the reproductive potential of fishes on a worldwide basis.
Direct Link For Paid Membership: –
Direct Link For Free Membership: –
| | |
| --- | --- |
| Book Name:  | Hormones and Reproduction of Vertebrates – Vol 1: Fishes |
| File Size:  | 5.84 MB |
| File Format:  | PDF |
| Download Link:  | Click Here |
| Password: | PDFLibrary.Net (if Required) |