The Veterinary Book for Beef Farmers 1st Edition
---
by Roger Scott, Lee-Anne Oliver, Published: June, 2021, FileType: PDF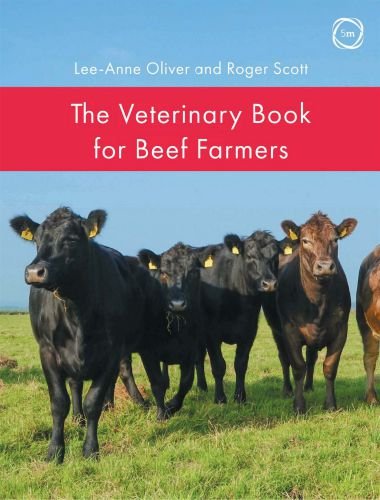 A comprehensive forage-to-fork book on beef farming that delivers veterinary level information to farmers and farm-related information to vets. The Veterinary Book for Beef Farmers is a complete guide to farming cattle for protein emphasising good practice, herd health management, and disease prevention. The book begins with an introduction to the beef industry, moving on to health management through cattle life stages—neonatal health, weaned calf health, etc.
The next section covers disease and production problems through the same life stage format—disease problems in the breeding bull, for example. Section 4 covers the monitoring and measurement of disease on the farm and the final section presents the business management of beef farming, employing the balanced scorecard method as a management measurement tool. The emphasis throughout is on health maintenance and long term sustainable farming.
Alongwith our businesspartner, Colin Mitchell, Lee-Anne and I were serious about knowledge transfer and education in our chosen fields: farming and allied business management. Like many prac­tices we were keen to lay on educational sessions for farmers and students, but we were keen to go further and formalised things somewhat with the creation of a training company, CPD Actif which we still own and run. Our next big thing, however, was to fill a gap that had been troubling us. We had The Veterinary Book for Dairy Farmers on the shelf, we also had David Henderson's excellent The Veterinary Book for Sheep Farmers. The next step was obvious, and 3 years later here it is, The Veterinary Book for Beef Farmers.
Direct Link For Paid Membership: –