The Feline Patient 5th Edition, This is a "read it, see it, do it" book. The text is for reading, the images and videos are for seeing, and the practitioner is for doing.
The Feline Patient 5th Edition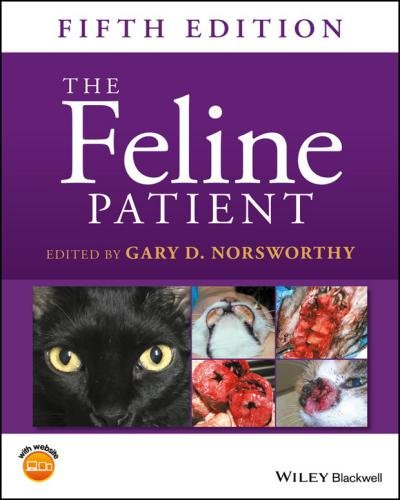 When I graduated in 1972 the expectation of the day was that primary care practitioners would diagnose and treat their patients. That sounds perfectly logical because that is the goal of veterinary education. However, there has been a shift within the profession away from that position.
This book is written for the primary care practitioner with the intent of allowing you, within your capabilities, to manage your cases. I do not want to promote reckless experimentation in any form, but I want the primary care practitioner to wake up each morning looking forward to the challenges and opportunities of the new day.
As an introduction to that concept, it would be well for the reader to know about my experiences in private practice. As stated in the chapter "The History of Feline-Only Practice," my interest in feline practice preceded my acceptance to veterinary school. Thus, I was one of the earliest to do this. After graduation from Texas A&M University in 1972 and two years at the Cat Clinic of Seattle, the nation's third feline-only hospital, I moved to San Antonio, Texas to practice with a colleague and friend. He and I were in small animal practice for 25 years.
Direct Link For Paid Membership: –
Direct Link For Free Membership: –
| | |
| --- | --- |
| Book Name:  | Feline Patient 5th Edition |
| File Size:  | 79.6 MB |
| File Format:  | PDF |
| Download Link:  | Click Here |
| Password: | PDFLibrary.Net (if Required) |