Pocketbook for Veterinary Nurses 2nd Edition
---
by Emma Gerrard, Published: 2021, FileType: PDF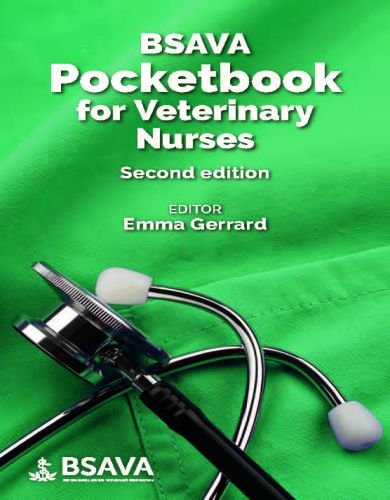 The BSAVA Pocketbook for Veterinary Nurses offers quick access to key information on a wealth of procedures. In this second edition, editor Emma Gerrard has built on the excellent work of Louise O'Dwyer to reflect the expanding responsibilities of the profession whilst retaining handy features, such as emergency doses and a ruler on the inside covers. Notable additions include: Surgical and anaesthetic checklists, pain scales for dogs, cats and rabbits, dental recording charts, and PROTECT ME information on antimicrobial resistance. Pocketbook for Vets 2nd Edition Revised
Key points
Expanded and updated to cover more aspects of modern veterinary nursing.
Arranged in alphabetical order and cross-referenced for ease of use.
Provides convenient access to condensed knowledge from a range of BSAVA titles.
Over 70 full-colour illustrations bring life to radiographic positioning, bandaging and more.
Retains the practical design of the first edition, with emergency doses and a ruler on the inside covers.
Direct Link For Paid Membership: –