Oncology in Senior Animals with Clinical Cases
---
by Juan Carlos Cartagena Albertus, Adrián Romairone Duarte, Anne Murray, Published: 2019, FileType: PDF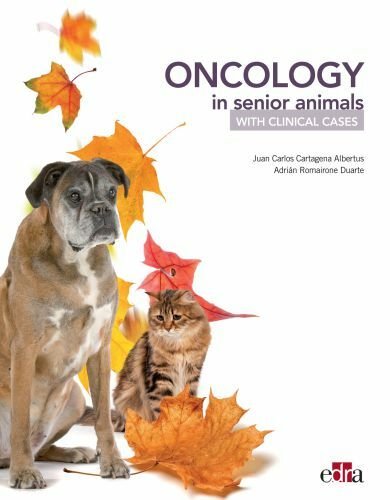 This book shows the tumours most commonly diagnosed in animals in the senior age range and describes their most common clinical signs, diagnostic approach, prognosis, and treatment. Case studies are included to further the reader's understanding of these pathologies.
The fact that both humans and animals are now living for longer has led to an overall increase in the diagnosis and treatment of cancer in veterinary patients in recent decades. The data show that most, though not all, cancers occur in senior animals. Clinical Immunodermatology in Small Animals
The great challenge we face in veterinary oncology is to gain an ever-increasing understanding of the different mechanisms that cause a normal cell to become cancerous. Understanding these mechanisms will help us to detect them in the earliest stages of disease and provide us with the best possible weapon: an early diagnosis.
Direct Link For Paid Membership: –