Manual of Practical Veterinary Nursing
1st Edition
---
By Elizabeth Mullineaux, Marie Jones, Year 2007, File Type: PDF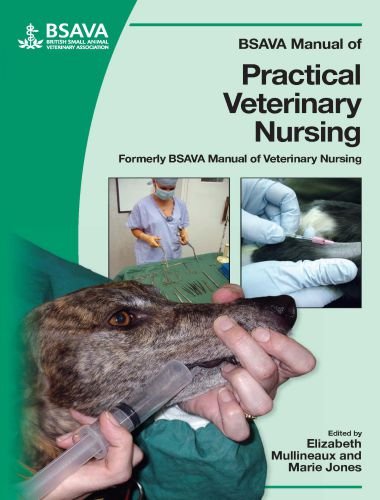 This practical accompaniment to the more theoretical BSAVA Textbook of Veterinary Nursing, Fourth Edition ("Jones's") has been completely revised to reflect to the advances in veterinary nursing. The layout lends itself to ease of use in day-to-day practice and provides useful information for many situations. It will help any veterinary nurse to make improvements in their daily nursing of animals and the care and service they provide to their owners.
This Manual offers a practical and easily accessible guide to common procedures and nursing skills used within general practice. It represents an effort to collect the broad scope of information required by veterinary nurses to satisfy the practical Occupational Standards of veterinary nurse training, while the Textbook of Veterinary Nursing provides the more theoretical components. The Manual also aims to provide additional information for the newly qualified veterinary nurse in his/her first few years in a modern practice. Download: Nursing the Feline Patient
The Manual updates core chapters in the previous edition, whilst adding new stand-alone chapters on Fluid therapy and Wounds and bandaging. There is increased information on the care and treatment of exotic pets.
Also new for this addition is a chapter on Nursing models, which introduces the reader to the concepts of this subject and shows how standard human nursing models can be adapted to construct care plans for veterinary patients.
Direct Link For Paid Membership: –