Heredity Before Mendel Festetics and the Question of Sheep's Wool in Central Europe
---
By Péter Poczai, Published: 2022, FileType: PDF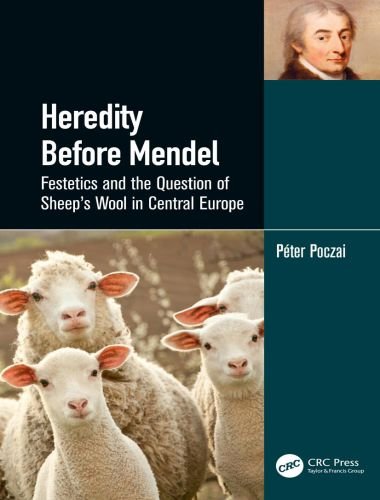 The history of science is replete with untold stories and this book is one of these accounts. The author shares a narrative of heredity, an active topic of inquiry long before Johann Gregor Mendel – the father of genetics – planted his peas. One such interlude unfolded in Mendel's home city Brno and involved the sheep breeder, Imre Festetics from Kîoszeg, Hungary. He sought to improve wool and proposed important rules of heredity. Unfortunately, aspects of wool quality, now known to be polygenic, complicate interpretations of the work of Festetics and explain why it is neglected. The forebearers of Mendel never get the credit they deserve. Heredity Before Mendel resurrects Festetics, the grandfather of heredity.
Ongoing studies in science, history, and philosophy have revealed how Mendel arrived at his epochal and symbolical pea experiments. He was not a lone friar, but a trained natural scientist who could rely on the findings of hereditary studies often called as "hereditics" that had already been conducted for six decades in the Moravian capital of Brno and connecting Central European territories.
This book aims to explore these linkages, although science, medical practice, and philosophy in the eighteenth and nineteenth centuries emphasized different values, which had a large part in isolating the idea of "the study of heredity" up until 1819, when these different strands could finally intertwine in Central Europe in Brno and Kőszeg.
Direct Link For Paid Membership: –
Direct Link For Free Membership: –
| | |
| --- | --- |
| Book Name:  | Heredity Before Mendel Festetics and the Question of Sheep's Wool in Central Europe |
| File Size:  | 31.6 MB |
| File Format:  | PDF |
| Download Link:  | Click Here |
| Password: | PDFLibrary.Net (if Required) |