Getting into Medical School 2023 Entry 27th Edition
---
By Adam Cross, Emily Lucas, Published: 2022, FileType: PDF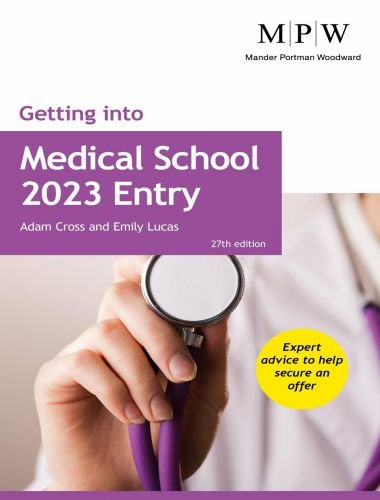 Getting into Medical School 2023 Entry 27th Edition, Updated annually to include all the vital details of the latest admissions procedures, Getting into Medical School explains the major obstacles that would-be doctors may face, and takes an honest look at exactly what you need to do to win your place and take the first steps towards your dream career. Featuring first-hand case studies from current students and essential advice from admissions tutors, this guide will lead you through every step of the process, including:
Advice on choosing the right course and teaching style for you
Support on how to prepare a winning UCAS application and personal statement, with samples from successful applicants
Tips for taking the UCAT and BMAT pre-admissions tests, with practice questions
Information on what to expect at interview and tips on how to shine
Summaries of current and topical medicine issues that you might be asked to discuss
Founded in 1973, MPW, a group of independent sixth-form colleges, has one of the highest number of university placements each year of any independent school in the UK and has developed considerable expertise in the field of applications strategy. They author the Getting Into Guides which explain the application procedures for many popular university subjects.
Direct Link For Paid Membership: –