The Racehorse: A Veterinary Manual, 2nd Edition
---
by Piet H. L. Ramzan, July 2023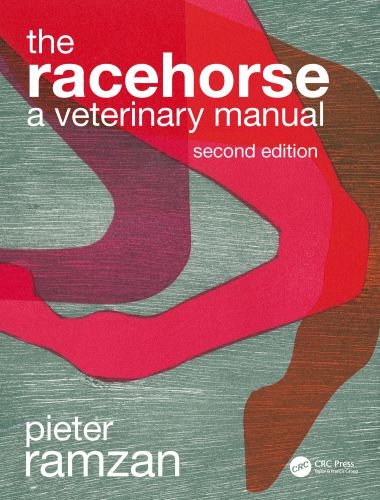 The Racehorse: A Veterinary Manual has become the definitive text for primary care of the Thoroughbred racehorse. Written by one of the world's leading racehorse veterinary clinicians, it sets out best practice standards of diagnosis and management of all the major conditions likely to be encountered in racehorse clinical practice, as well as comprehensively reviewing subjects as diverse as pre-purchase assessment and exercise physiology. This second edition has been thoroughly updated and introduces new chapters on a range of topics including injury risk assessment and electrolyte and fluid therapy, expanded sections on nutrition, rehabilitation and sales radiography as well as an array of new images and ready reference charts.
The Racehorse: A Veterinary Manual remains an invaluable resource for both clinicians and non-veterinarians in the racing industry.
Read More: The BHS Veterinary Manual, 2nd Edition
In the world of textbook publishing I expect that it is a relatively common phenomenon for authors, from the moment a manuscript is submitted, to simultaneously vow never to take on such a project again, and start planning how to do things better next time around. The Racehorse is no exception, and I hope that in presenting this second edition I have succeeded in both updating and improving it while maintaining the central goal of producing a work that distils the specialism of racehorse sports medicine in a manner that is useful to both veterinary clinicians and the wider racing community.
Direct Link For Paid Membership: –
Direct Link For Free Membership: –
| | |
| --- | --- |
| File Size:  | 95 MB |
| Download Link:  | Click Here |
| Password: | PDFLibrary.Net (if Required) |