Small Animal Laparoscopy and Thoracoscopy 2nd Edition
---
by Boel A. Fransson, Philipp D. Mayhew, Publish: March 2022, FileType: PDF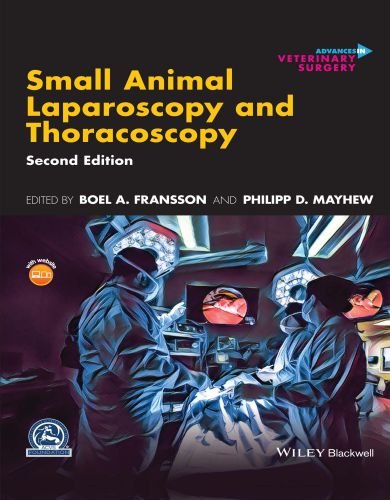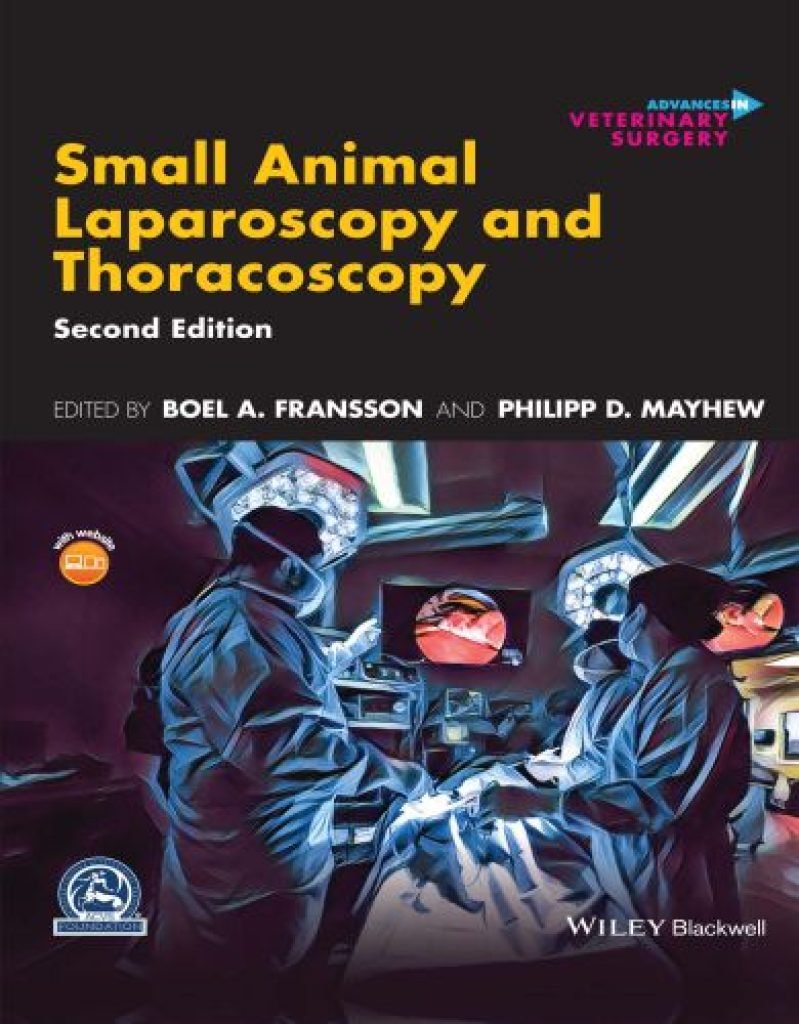 Discover the latest advances and fundamental techniques in minimally invasive small animal surgery from leading voices in the field, The newly revised Second Edition of Small Animal Laparoscopy and Thoracoscopy is a rigorous update of the first book to provide comprehensive and current information about minimally invasive surgery in dogs and cats. With a focus on techniques in rigid endoscopy, the book also includes guidance on additional surgeries outside the abdomen and chest.  New chapters describe newly developed surgical techniques, while existing chapters have been thoroughly updated.
The authors include detailed stepwise instructions for each procedure, including clinical photographs. Pre-operative considerations, patient positioning, portal placement, and postoperative care are also discussed, with key points of consideration outlined for each surgery.
Purchasers of the book will also receive access to a companion website featuring video clips of the fundamental skills and surgical techniques described in the resource.  The book also offers:
An introduction to laparoscopic suturing and knot tying with accompanying video tutorials
A thorough introduction to the equipment used in laparoscopic and thoracoscopic veterinary surgeries, including imaging equipment, surgical instrumentation, energy devices, and stapling equipment
Clear explanations of foundational techniques in laparoscopy, including laparoscopic anesthesia, access techniques, contraindications, complications, and conversion
Robust descriptions of fundamental techniques in thoracoscopy, including patient positioning, port placement, contraindications, complications, and conversion
Discussions of a wide variety of laparoscopic and thoracoscopic surgical procedures
Small Animal Laparoscopy and Thoracoscopy is an essential reference for veterinary surgeons, veterinary internal medicine specialists and residents, and small animal general practitioners seeking a one-stop reference for minimally invasive surgery in dogs and cats.
As the editors of this second edition of the textbook, we have been very aware that the driving force behind the development of veterinary laparoscopy and thoracoscopy is always going to be the thought- leaders in university teaching hospitals and private practices who relish the challenge of developing new procedures, improving those already in existence and objectively evaluating those currently being performed in practice.
Direct Link For Paid Membership: –