Small Animal Clinical Oncology: Self-assessment Color Review. Written by a respected expert in the field, this new addition to the Self-Assessment Color Review series covers clinical oncology of the dog and cat.
Small Animal Clinical Oncology: Self-assessment Color Review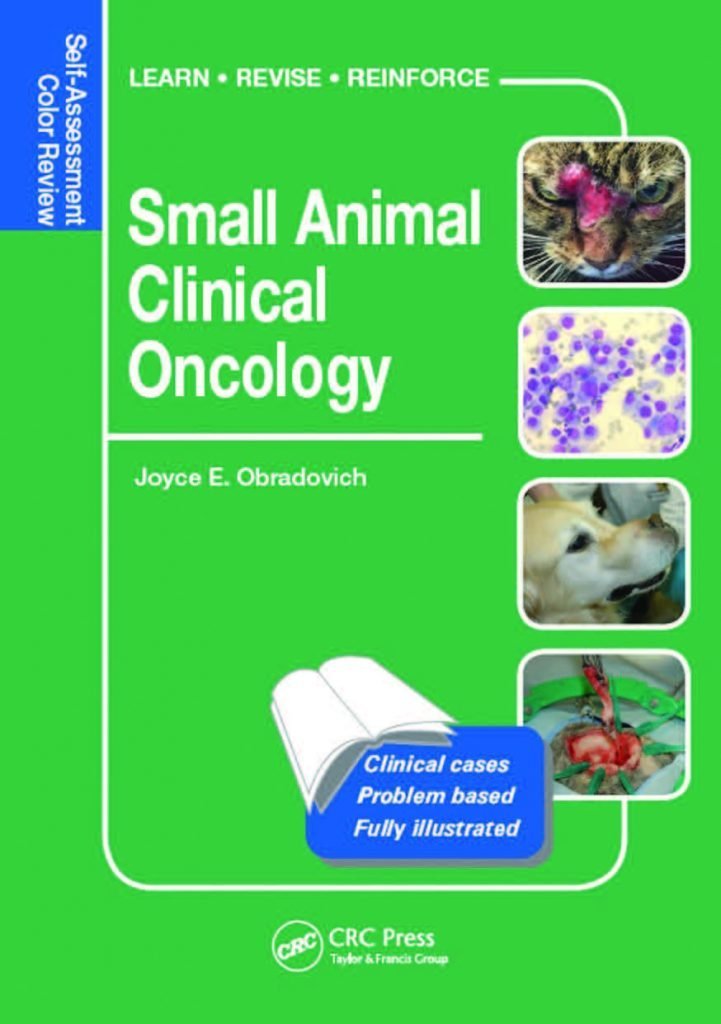 More than 200 cases appear in random order, just as they would in practice. These cases are presented as self-assessment problems comprising integrated questions, illustrations and detailed explanations designed to educate on the big picture as well as to provide immediate answers.
Cancer is a leading natural cause of death in dogs and cats. Despite the fear and emotions that the word cancer invokes, it is not always an automatic death sentence. Cancer is not just one disease, as it is often perceived, but hundreds of diseases with different treatments and entirely different outcomes. Many forms of cancers can be cured and many can be effectively treated, resulting in extension of a good quality of life. For those patients whose cancers are too advanced or aggressive to treat, palliative therapies can be very beneficial. Maintaining quality of life should always be our principal focus in the practice of veterinary oncology.
This book is a compilation of a wide variety of clinical oncology cases that challenge the reader to make decisions regarding diagnosis, staging, and treatment. There are also cases presented that explore palliative therapeutic options or more conservative alternatives for pet owners not able to pursue definitive or curative–intent treatments. Veterinary oncology is a rapidly expanding field of medicine in which information is constantly changing and evolving.
While every attempt has been made to provide the most up to date information, the reader needs to be aware that a new study or clinical trial conducted subsequent to the publication of this text could dramatically change the standard of care for a particular type of cancer. For this reason, I would encourage the practitioner to use the information presented here as a guideline, but to keep current on the latest information available for a particular cancer type through reviewing recent journals and publications.
It is also important to realize that each tumor type and clinical situation may not be represented in the literature, and therefore consultation with specialists in the field to explore their clinical experience can be very rewarding. I have tried to present information in the most objective manner possible supported by peer-reviewed publications, but invariably there are biases in the approach to case management that are based in the oncologists' training and personal experiences.
Direct Link For Paid Membership: –
Direct Link For Free Membership: –
| | |
| --- | --- |
| File Size:  | 79 MB |
| Download Link:  | Click Here |
| Password: | PDFLibrary.Net (if Required) |