Review Questions and Answers for Veterinary Technicians 5th Edition
---
by Heather Prendergast 
March 2016
New editions of books are often more similar to previous editions than different. This fifth edition of Review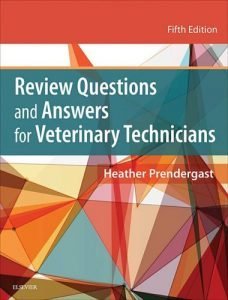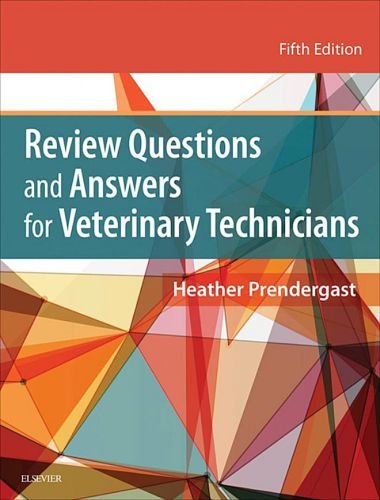 Questions and Answers for Veterinary Technicians, however, departs significantly from previous editions in both form and content.

The content of the book is arranged to allow intuitive review for the Veterinary Technician National Examination (VTNE). The main subject areas in the VTNE Review section represent the "domains" of the VTNE that were in effect when this was written. The subjects included in the Foundation Knowledge Review section represent general knowledge that is included in all of the VTNE domains.

The 5000 questions in this book resulted from a process that began with a rigorous review of each of the questions from the fourth edition. To meet the criteria for inclusion in this edition, each question, answer, and rationale had to reflect accurate, contemporary, entry-level veterinary technology knowledge. More than 4500 of the questions, answers, and explanations are completely new, and about 500 were significantly revised.

Download: Dyce, Sack, and Wensing's Textbook of Veterinary Anatomy 5th Edition

The questions in Review Questions and Answers for Veterinary Technicians test factual knowledge, reasoning skills, and clinical judgment. To the best of our knowledge, none of the questions in this book have come directly from any current or previous credentialing examination. When properly used, however, the questions can help identify an individual's strengths and weaknesses in various subject areas.
Book Name: Review Questions and Answers for Veterinary Technicians 5th Edition
File Type: PDF
Download: Link
Size: 9 MB
Password: PDFLibrary.Net