Handbook of Veterinary Communication Skills, To set the stage for the conversations that follow in this book, it is helpful to take an in-depth look at the veterinarian–client–patient relationship.
Handbook of Veterinary Communication Skills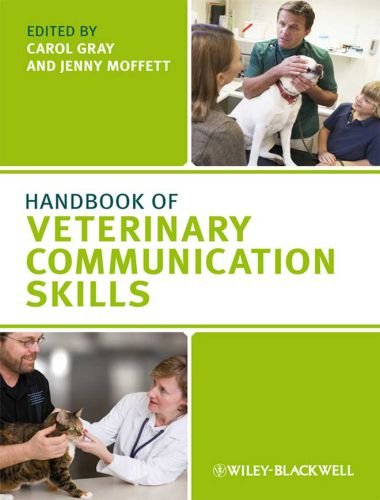 This relationship serves as the foundation for all that we are trying to achieve in veterinary medicine, including satisfying the client, caring for the animal and promoting professional fulfillment. The dynamics of the veterinarian–client–patient relationship are complex with multiple dimensions to take into consideration.
This is the first definitive textbook on veterinary communication, written specifically for students and veterinary professionals by a group of international experts. Communication is a core clinical skill, and is now taught as a compulsory part of most veterinary degree courses. Good communication is crucial to the veterinarian-client-patient relationship, to patient health and ultimately to the success of any veterinary business.
Real-life case studies to help you apply your learning to real scenarios
Simple step-by-step guidelines showing you how to deal with specific situations
Examples of written resources you can use in practice
The book covers all the key areas of communication including: the basic framework for the veterinary consultation; professional, ethical and legal aspects; communication with clients and colleagues; and coping with end-of-life and other difficult situations. It combines the most up-to-date research with a wealth of practical information, such as:
This valuable textbook has been written and edited by a carefully chosen group of specialists, comprising veterinary communication lecturers, veterinary practitioners, training managers and counsellors.
Direct Link For Paid Membership: –
Direct Link For Free Membership: –
| | |
| --- | --- |
| File Size:  | 3 MB |
| Download Link:  | Click Here |
| Password: | PDFLibrary.Net (if Required) |