Fine Riding: Blending Classical Riding and Equitation Science
---
By Susan McBane, Published: 2022, FileType: PDF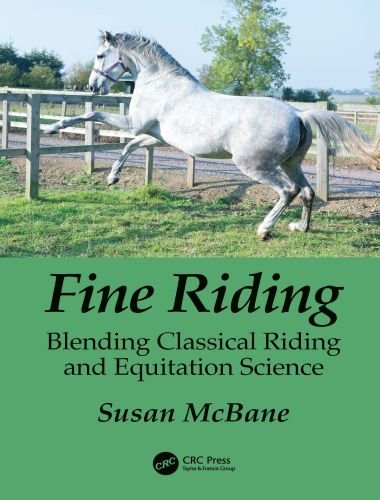 Equitation Science together with classical riding is today probably the most humane, effective, and practical way of training and enjoying the horse, competitive or not. To avoid getting involved is to accede to the status quo. Our horses deserve better.
In precise, practical language, Fine Riding describes how to blend the principles of classical riding with the modern findings of Equitation Science, demonstrating how to put the principles into practice when training and riding horses. The book encompasses the author's lifelong background in authentic classical riding and a 17-year study and practice of Equitation Science. It presents the best of the old with the best of the new, resulting in a unique and rational blend of principles, clearly explained, that enables and encourages readers to train, ride and care for their horses truly effectively and humanely.
Applicable to riding of all schools of thought, from hacking to racing, including jumping, McBane's method is more than simply another 'system' of riding. It applies the results of rigorous scientific studies to the historical, classical training and riding of horses in an ethical, humane and effective way, explaining the principles in such a way that readers will feel able to put it into effect themselves. This book will encourage horse owners to serve their horses with renewed understanding and commitment.
Direct Link For Paid Membership: –
Direct Link For Free Membership: –
| | |
| --- | --- |
| Book Name:  | Fine Riding: Blending Classical Riding and Equitation |
| File Size:  | 12 MB |
| File Format:  | PDF |
| Download Link:  | Click Here |
| Password: | PDFLibrary.Net (if Required) |