Clinical Anatomy of the Horse, 1st Edition
---
by Hillary M. Clayton, Peter F. Flood, Diana S. Rosenstein, Published: 2005 FileType: PDF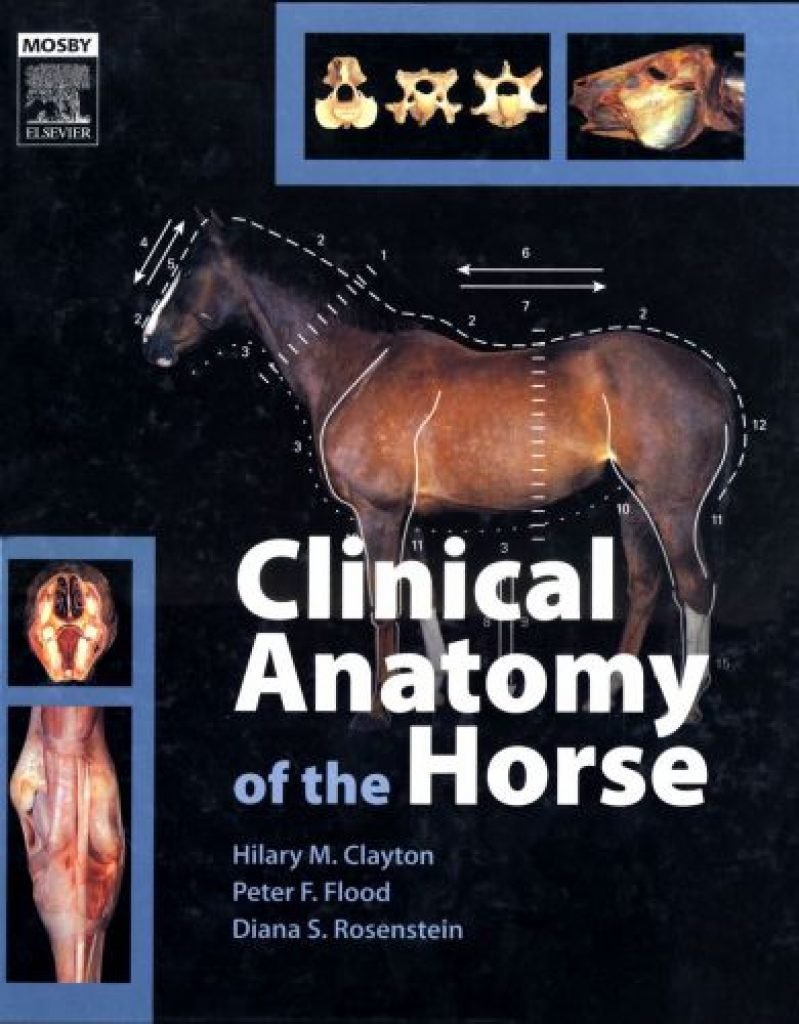 This new volume is the first photographic atlas of equine anatomy to integrate illustrations of prepared specimens with correlative images of the same structures as visualised by each of the commonly used imaging modalities; radiography, ultrasound and endoscopy. Additional images illustrate the position and orientation of these structures in the living animal, as they would most commonly be encountered, either in the course of a physical examination (for example the viscera or reproductive organs in a rectal or vaginal examination), or as they present in the prone animal, during a surgical procedure. Thus the atlas has a true utility for the practitioner as well as the student.
The only atlas of anatomy that combines illustrations of gross anatomy with radiographic images, ultrasound and endoscopic views to give a complete appreciation of all the structures
Preparations of cross-sectional anatomy aid interpretation of diagnostic imaging such as ultrasonography
All photographs are of fresh material, or living animals, rather than preserved specimens, to demonstrate the appearance of tissues in the living animal, or at post mortem autopsy
Includes annotated images to illustrate the position and orientation of structures in situ, in the living animal, as they will be encountered in carrying out a physical examination or surgical procedure
Colour photographs, with correlative radiographs are selected according to clinical importance
Modern photographic and color printing techniques have been used to provide the best possible images of prepared bones and rapidly dissected, unfixed tissues, giving detailed conceptual information that cannot be readily obtained by other means. Some structures, such as the abdominal viscera, deteriorate rapidly in the fresh state, and in these cases we have given high priority to the accurate portrayal of color and texture.
Direct Link For Paid Membership: –
Direct Link For Free Membership: –
| | |
| --- | --- |
| Book Name:  | Clinical Anatomy of the Horse, 1st Edition |
| File Size:  | 9 MB |
| File Format:  | PDF |
| Download Link:  | Click Here |
| Password: | PDFLibrary.Net (if Required) |