Cardiology 2nd Edition: Self Assessment Colour Review, Reflecting the latest advances in investigative techniques and treatment the authors have fully revised and updated this self-assessment volume.
Cardiology 2nd Edition: Self Assessment Colour Review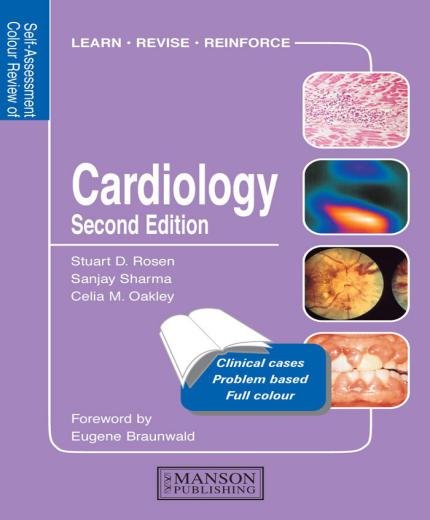 Their aim is to facilitate self-assessment in cardiology by means of 200+ clinical cases, in the form of multi-part questions with detailed integrated answers, plus photographs of clinical conditions, gross and microscopic pathology, anatomical and functional cardiac.

The new edition of our book incorporates several novel features. These include the revision of all diagnostic and therapeutic algorithms to reflect the present evidence base, with clinical trial data brought up to date to the time of publication (listed on page 189). The many examples of cardiac imaging are representative of the most cur-rent modalities, particularly with respect to magnetic resonance imaging and newer echocardiographic techniques.
Because of their continuing importance, although decreased prevalence, there is still substantial attention to valvular and congenital heart disease, although with respect to the latter, the main sweep of the book is still adult cardiology.
The answers are deliberately discursive, in order to teach as well as to test, and this aim also accounts for the continued inclusion of some techniques which from the clinical perspective are now little used, such as M-mode echocardiography. For the same reason, there are a number of phonocardiograms as these are the only way to represent heart sounds on the printed page.
Password:
pdflibrary.net