Canine Cognition and the Human Bond
---
By Jeffrey R. Stevens, Published: 2023, FileType: PDF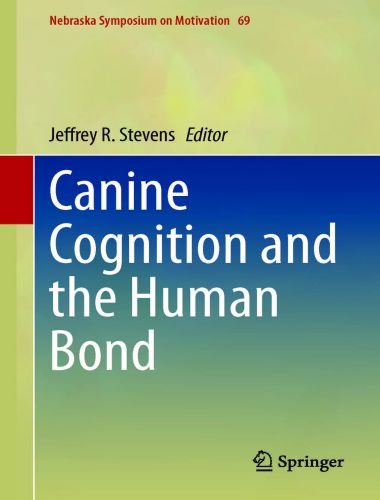 Dogs are a valued part of millions of households worldwide. They also serve many functions in human societies from herding livestock to detecting drugs, explosives, or illegal wildlife to providing physical assistance or emotional support to those in need. Yet, in terms of behavior and cognition, dogs have only become a serious subject of scientific study in the last 20 years. Similarly, we have recently witnessed a sharp increase in studies of canine-human interaction, exploring the motivational, emotional, cognitive, physiological, and neural mechanisms of dogs on human psychology and well-being.
Read More: Color Atlas of Canine and Feline Ophthalmology PDF
This book is a collection of chapters stemming from the Nebraska Symposium on Motivation, which focused on Canine Cognition and the Human Bond. The primary goal of this symposium was to bring together researchers from psychology, biology, neuroscience, and anthropology to delve deeper into the canine-human bond. These chapters describe the current state of knowledge from international experts in the fields of canine cognition and canine-human interaction. Bridging these two areas can help us better understand the canine-human bond, potentially improving the lives of both dogs and people.
Direct Link For Paid Membership: –
Direct Link For Free Membership: –
| | |
| --- | --- |
| File Size:  | 6.5 MB |
| Download Link:  | Click Here |
| Password: | PDFLibrary.Net (if Required) |