Atlas of Ovine Pathology
---
by Luis Miguel Ferrer Mayayo, José Antonio García de Jalón Ciercoles, Marcelo de las Heras Guillamón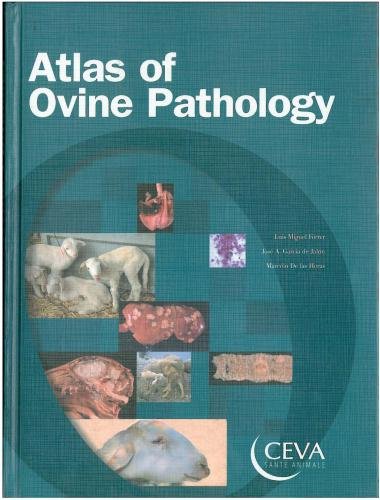 This Atlas of Ovine Pathology is intended as a useful tool for the study and diagnosis of the most common diseases affecting sheep. Producing it was a long-term undertaking based on many years of professional clinical activity and histological diagnosis. We hope it will mat the requirements of the many colleagues with whom we have shared countless curses, conferences and symposia
We have finally fulfilled our expectations by producing a book which represents the joint efforts of clinicians and pathologists. The comments on handling and production, on clinical issues and diagnosis, air the result of a multidisciplinary approach aimed at providing more effective help to those whose daily task it is to solve problems of ovine pathology.
The Atlas of Ovine Pathology is primarily intended for veterinary clinicians, Sheep breeder Health Groups, abattoir inspectors and students of veterinary medicine, as well as for breeders and all those professionally involved with sheep.
This Atlas is not intended as a substitute for any textbook; quite the reverse, are only too aware how &ninth it is for any one publication to cover the whole range of current knowledge. We would therefore recommended that the Atlas be consulted in conjunction with other textbooks specializing in diseases of sheep.
Download: Veterinary Clinical Pathology An Introduction
The book is divided into three major sections: newborn and suckling lambs, feeder and replacement lambs, and adult sheep. Thus we start with the birth of the lamb and follow the natural ovine productive cycle, ending at delivery. Each major section is divided into chapters dealing with specific anatomical systems. in order to facilitate the search for clinical syndromes by age. We very occasional exceptions to this general strut:lure. and the equally occasional repetition of diseases in dill.' mini sections, am not oversights; they represent a deliberate attempt to present the material as it occurs in real practice.
Direct Link For Paid Membership: –