Animal Welfare Science, Husbandry and Ethics: The Evolving Story of Our Relationship with Farm Animals
---
By Mark Fisher, Published: 2018, FileType: PDF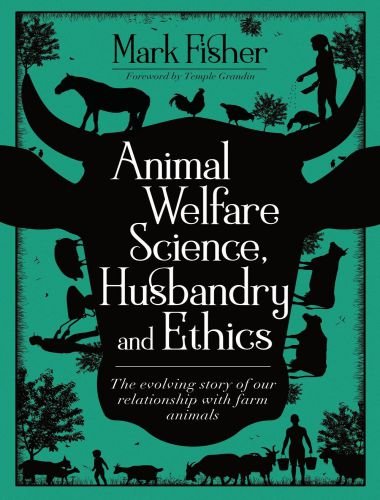 Animal Welfare Science, Husbandry and Ethics: The Evolving Story of Our Relationship with Farm Animals, Animal Welfare has been a subject of intellectual and academic study for a long time. In the past philosophers, thought-leaders and scientists have contributed to the debate, and seismic changes such as the advent of post-war industrial farming have brought about changes in attitudes to the way animals are farmed.
Animal welfare as a science and philosophy can be understood as a trajectory through history of our understanding of our relationship with animals, enhanced in recent years through studies into animal behaviour and cognition and societal changes in the way we view animals. Animal Welfare Science, Husbandry and Ethics charts the history of our understanding of farm animal welfare, throughout time – the human use of animals in different eras, and farming in different systems – seeing the emergence of intensification and science and technology.
The book examines the human – non-human animal relationship with a philosophical approach, examining the connections and disconnections between animals and people, and charts the beliefs and motives of different philosophers, theories and movements in animal welfare from early history to the present. The book also looks at our current animal welfare systems, examining what is working and what isn't, the pathway to how we got here, and looks at future considerations for animal welfare putting forward the author's thoughts on achieving a sustainable animal welfare model.
Intended for animal welfare students, teachers, researchers and academic libraries, Animal Welfare Science, Husbandry and Ethics introduces a complex subject requiring an understanding of the underlying factors and drivers of human behaviour and farming systems. Only by acknowledging the complexity, and understanding the factors contributing to that complexity, can we hope to develop an equitable and sustainable animal welfare for the future.
Direct Link For Paid Membership: –