Animal Physiology 5th Edition
---
by Richard Hill, Published: November 2021, FileType: PDF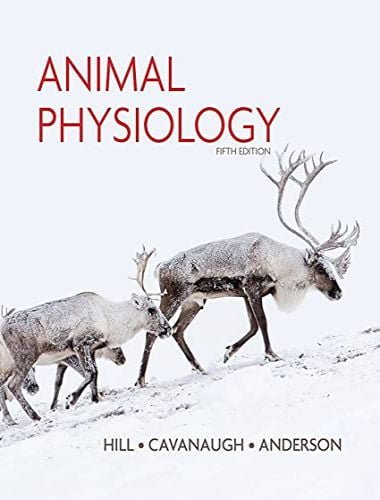 Comprehensive, contemporary, and engaging, Animal Physiology 5th Edition provides evolutionary and ecological context to help students make connections across all levels of physiological scale. One of the major challenges instructors and students face in Animal Physiology is making connections across levels of biological scale. Animal Physiology addresses this challenge by providing ecological and evolutionary context to the study of physiology at all levels of organization: genome, molecular biology, biochemistry, cells, tissues, organs, and organ systems.
Hill's inclusion of ecology and evolution helps readers gain a holistic perspective on animal function and sets Animal Physiology apart from texts that focus more narrowly on physiology. Hill's Animal Physiology is trusted by instructors and students because of its authoritative, current, engaging, and lavishly illustrated presentation.
The book is committed to a comparative approach throughout. Whereas mammalian physiology is consistently treated in depth, emphasis is also given to the other vertebrate groups, arthropods, and molluscs. Concepts and integrative themes are emphasized while giving students the specifics they need. Animal Personalities : Behavior, Physiology and Evolution
The whole animal is the principal focus of this book. The book's extensive coverage of genomics and cellular-molecular biology is therefore carefully linked to whole-animal biology. With this edition, coverage of physiologically relevant genomics has been greatly expanded. The subject matter of animal physiology is also linked to topics in human affairs, such as athletic training and global warming. Always, the central organizing principle for the array of topics presented is to understand whole animals in the environments where they live.
Product details
Publisher ‏ : ‎ 

Sinauer Associates is an imprint of Oxford University Press; 5th edition (November 30, 2021)

Language ‏ : ‎ 

English

Loose Leaf ‏ : ‎ 

992 pages

ISBN-10 ‏ : ‎ 

0197553591

ISBN-13 ‏ : ‎ 

978-0197553596
Direct Link For Paid Membership: –