Animal Models for Development of Cancer Immunotherapy
---
By Seng-Lai Tan, Published: 2022, FileType: PDF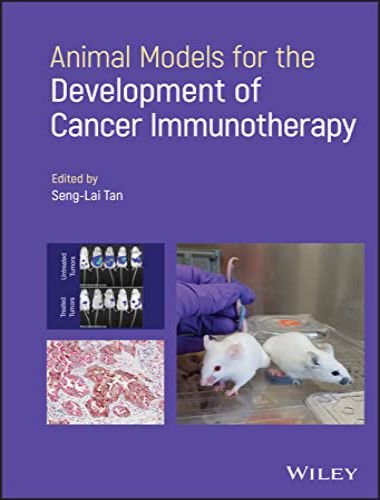 This book Provides readers with a clear understanding of the value and challenges of using common and emerging preclinical models in cancer immunotherapy research and development.
Animal models are essential tools for studying a range of issues in preclinical and clinical research on therapies targeting cancerous tumors. As clinical trials of advances in cancer immunotherapy are predicted to outpace preclinical research in the near future, there remains an urgent need to develop better animal models for preclinical evaluation of novel modulators. Animal Models for the Development of Cancer Immunotherapy provides a detailed overview of different preclinical model systems for development of novel cancer immunotherapies while highlighting how key aspects of individual models translate into clinical findings.  Veterinary Immunology 10th Edition
Covering the introduction, development, and therapeutic applications of animal models for cancer immunotherapy, this comprehensive volume helps pharmacologists identify suitable animal models, design pharmacological or translational studies, and advance their mechanistic understanding of therapeutic agents, and increase the possibility of success for novel immunotherapies in clinical settings. Chapters written by prominent leaders in the field address specific models that evaluate immuno-oncology drugs are supported by in-depth case studies and extensive references throughout.
Emphasizes the importance of modeling tumor metastasis in preclinical models for efficient translation of findings into the clinic
Explores recently discovered mechanisms of resistance and their preclinical modeling
Highlights the unique characteristics and features of autologous and allogeneic approaches for humanization of mouse models
Reviews development of bone marrow-liver-thymus (BLT) immune humanized mice and emerging alternative models such as genetically engineered mouse models (GEMM)
Discusses alternative animal models for cancer research such as severe combined immunodeficiency (SCID) pigs
This ebook is an essential resource for scientists and researchers in the pharmaceutical and biotechnology industries, medicinal chemists and biochemists, cell and molecular biologists, pharmacologists, immunologists, and clinicians.
Direct Link For Paid Membership: –