A Concise History of Veterinary Medicine
---
By Susan D. Jones, Peter A. Koolmees, Published: 2022, FileType: PDF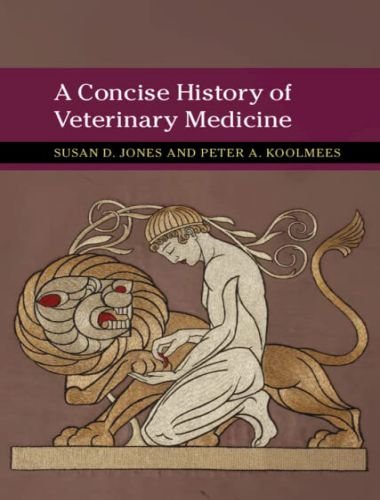 From Ayurvedic texts to botanical medicines to genomics, ideas and expertise about veterinary healing have circulated between cultures through travel, trade, and conflict. In this broad-ranging and accessible study spanning 400 years of history, Susan D. Jones and Peter A. Koolmees present the first global history of veterinary medicine and animal healing.
Drawing on inter-disciplinary and multi-disciplinary perspectives, this book addresses how attitudes toward animals, disease causation theories, wars, problems of food insecurity and the professionalization and spread of European veterinary education have shaped new domains for animal healing, such as preventive medicine in intensive animal agriculture and the need for veterinarians specializing in zoo animals, wildlife, and pets. It concludes by considering the politicization of animal protection, changes in the global veterinary workforce, and concerns about disease and climate change.
As mediators between humans and animals, veterinarians and other animal healers have both shaped, and been shaped by, the social, cultural, and economic roles of animals over time.
Direct Link For Paid Membership: –
Direct Link For Free Membership: –
| | |
| --- | --- |
| Book Name:  | A Concise History of Veterinary Medicine |
| File Size:  | 7 MB |
| File Format:  | PDF |
| Download Link:  | Click Here |
| Password: | PDFLibrary.Net (if Required) |