3D Ophthalmology in Dogs
---
 By Fernando Laguna Sanz, Fernando Sanz Herrera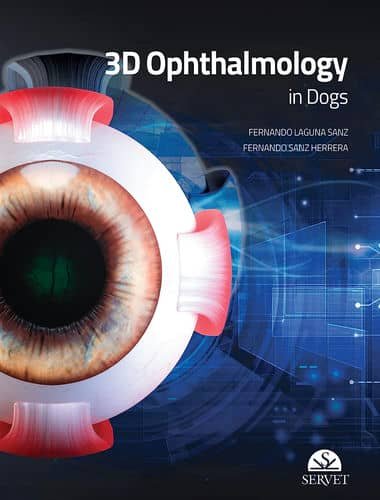 3D Ophthalmology in Dogs PDF book reviews, using a highly visual approach, the most common eye disorders and diseases affecting dogs; it includes illustrations, images, and 3D animations to provide veterinary practitioners with a genuine experience of clinical ophthalmology. The content is particularly useful, with concise, comprehensible texts that are supported by the visual material.
3D Ophthalmology in Dogs was conceived as a practical tool that provides a clear picture, literally, of some of the most important aspects of the eye's anatomy and physiology, and of course the keys to the surgical interventions most frequently used to treat eye diseases in our canine patients.
Related ebook: Veterinary Ophthalmology Two-Volume Set, 6th Edition
The texts you'll find in this book, the photos, and particularly the videos will provide you with fundamental knowledge and serve as a support when explaining to owner's how you will treat their pet's eye condition using some of the surgical procedures described within. While everything explained in the book is based on sound scientific evidence, we also wanted to share the experience we have gained over many years dedicated to the speciality of ophthalmology, including details and tips to achieve better results.
Direct Link For Paid Membership: –